The first case we would like to share is the rapid repair of a reachstacker with a swinging spreader.
Problem Description:
The spreader of a Kalmar DRT450 reachstacker owned by a client at Tianjin Port in northern China started to seriously swing back and forth while the machine was running and braking. This affected the machine's stability, making it a safety concern.
An after-sales service technician from Kalmar North and Northeast China was called to the site by the client, who told them that the reachstacker had been in operation for 7,134 hours.
Repair Process:
The on-site inspection revealed that the spreader was seriously swinging when moving and braking, and the spreader's damping function was lost. Based on that, our technician made an assumption: the spreader damping valve block had perhaps failed.
The working principle of the spreader damping function on the Kalmar DRT 450 is that pressure feeds from the spreader control valve to the spreader damping valve, pressuring up two pieces of spreader damping cylinders. The spreader damping speed and angle can be adjusted by restriction valves. Based on this, our technician conducted step by step trouble-shooting:
1. After checking the oil inlet and outlet of the spreader dumping cylinders, their condition was found to be normal. The diagram below shows the host connected to PP Port.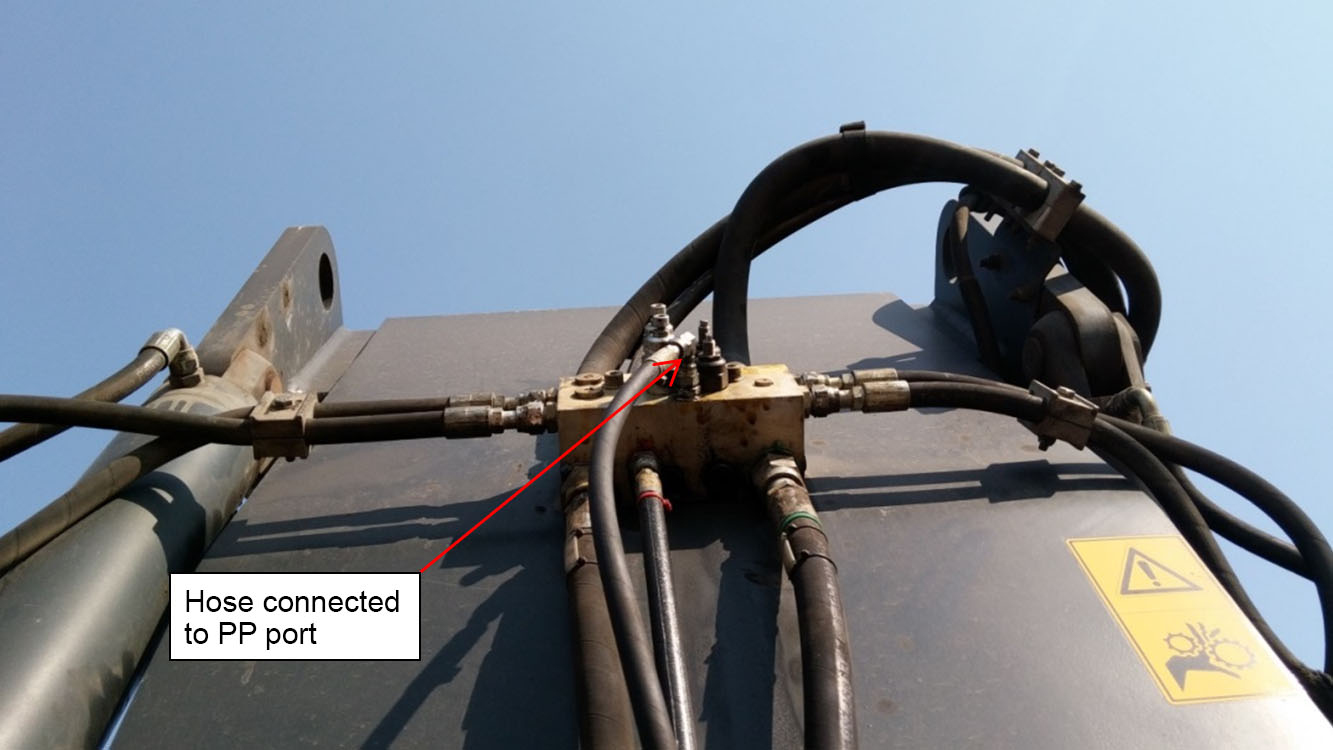 2. Examining the oil inlet non-return valve and restrictor in the spreader dumping valve (see schematic diagram below), our technician found that the condition was normal. They took out the oil restrictor and started a trial run of the machine, but the problem remained. What was wrong?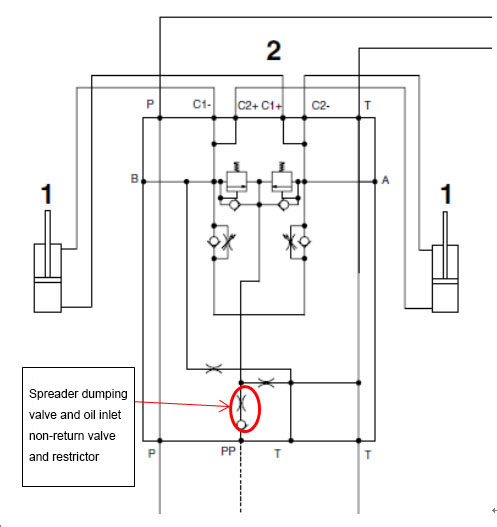 3. Checking the restrictions valve on the valve plate showed no failure (the position of the adjustable restriction valve is illustrated below).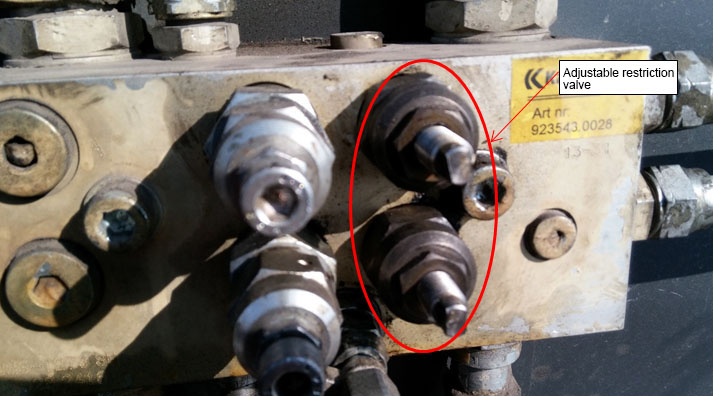 4 Upon further checking the hydraulic diagram, our technician found that the restrictor should be connected to the return line, but it was missing (see photo below).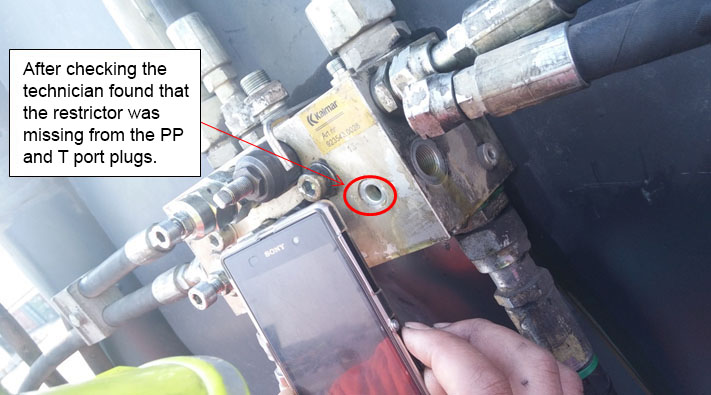 This was the cause of the failure. The missing oil restrictor affected oil flow in the return line. Our technician reinstalled the restrictor and put the machine to a trial run that showed operations had returned to normal.
Summary:
Due to the missing restrictor, oil passed through from the PP line directly to the T line, bypassing the flow control valve and restriction valve and this was what caused the spreader to swing back and forth.
This case story shows that a missing restrictor results in spreader malfunction. In sharing this experience, we hope it can serve as a reminder to our technicians to always conduct thorough examinations to ensure equipment functions normally.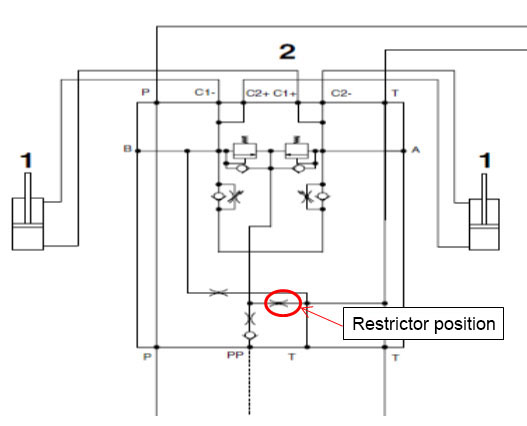 The case studies in rapid maintenance and repair are collected and compiled by the Kalmar Asian Training Centre (KATC).
Committed to promoting growth of the container handling and port industry in Asia, KATC provides a professional platform where partners and customers can eliminate bad practices and continue to learn in a limitless global learning environment.